The Honeycomb Buttress
Washington > Southeast Casca… > Tieton River
Description
The Honeycomb Buttress is truly a gift to the Tieton climber. Most of the climbing on the Tieton is vertical in nature with an emphasis on foot technique, crack skills, and crimping. The Honeycomb Buttress on the other hand is a welcome contrast with it's horizontal andesite columns. Choose between slab climbing on the right side of the formation or slightly overhanging routes on the left side.

This cliff doesn't see too much traffic (unfortunately) with most of the love coming from Yakima locals and the RMI crew. The buttress faces North and sees little to no sun which is nice on those hotter days lower in the canyon.

When you want a change of pace and feel like pulling on holds that are more sloping in nature check out one of the most unique pieces of rock I have ever seen.Enjoy!
Getting There
To get here drive highway 12 and turn onto Wildcat Road (road#1306). Drive up #1306 for about 3 miles and The Honeycomb Buttress will be on your right hand side.
Routes from Left to Right
Photos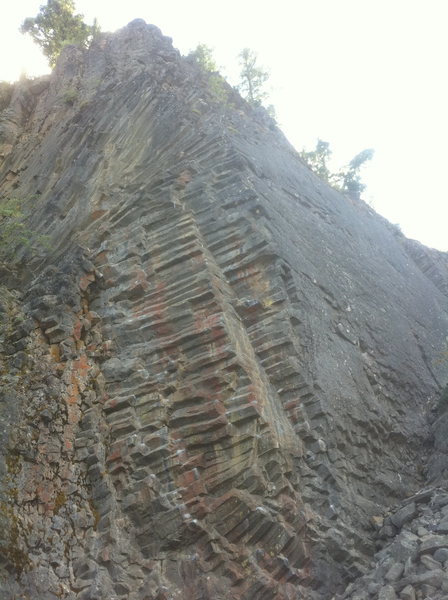 The Honeycomb Buttress