Aretes between Slim Boulder and Small Cave
Rhode Island > Arcadia Managem… > Mt Tom
Access Issue:
Covid cases are surging to new highs lately. Please take your social distancing, mask wearing, hand washing and travel restrictions seriously.
Details
Description
On the side of the hill between the Slim boulder and the small cave are two overhanging aretes. I'm sure at least one of the two will have a good bouldering problem. Landings are a little iffy.
Getting There
Not listed on the map.
Photos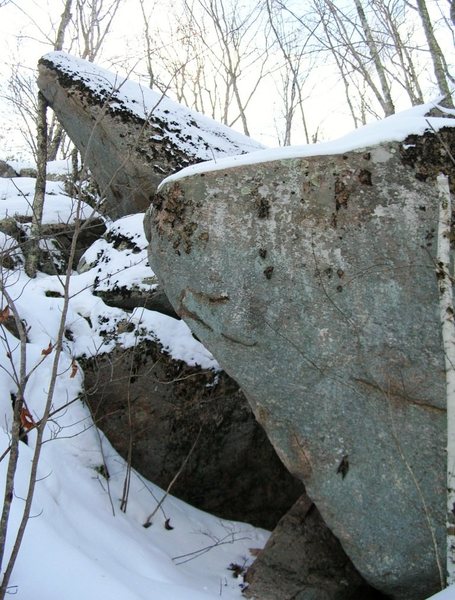 Aretes