RoadSide Wall
Rhode Island > Arcadia Managem… > Mt Tom
Access Issue:
Covid cases are surging to new highs lately. Please take your social distancing, mask wearing, hand washing and travel restrictions seriously.
Details
Description
This is a great spot for an after work session, being two minutes from the car and facing southwest so it gets great lighting at sunset. Some of this ledge is seriously highball/solo territory, so a short rope may be a good idea, especially for checking the cleanliness of the top-outs, but usually the highest ones ease off as they finish. This orange and gray wall is overhanging in places and fairly long.

On the left side is a short block with the Roadside Warm-up traverse and a couple contrived but fun routes on good holds, then the highest part of the main wall, with it decreasing in height as you move right.

Further right is an overhanging section covered with chunky holds where you can contrive lots of routes, but it currently needs a serious cleaning.

Continuing right, after a breakdown, is more of the nice orange rock with half a dozen somewhat broken up routes and variations on overhanging, comfortable jugs and slopers. Not a bad spot to warm up.
Getting There
Park on the south side of the road at the top of the hill along Rte 165, west of the intersection with Mt. Tom Road. You will see some white blazes where Mt Tom trail crosses. Be really careful parking and get well off the road. You are right at the crest of the hill, visibility is bad and people drive fast here. If you need to make a U-turn, do it further down the road where it is clearer.

The wall is visible on the south side, just inside of the woods past the trailhead. The trail continues up the hill above the wall.
Routes from Left to Right
Photos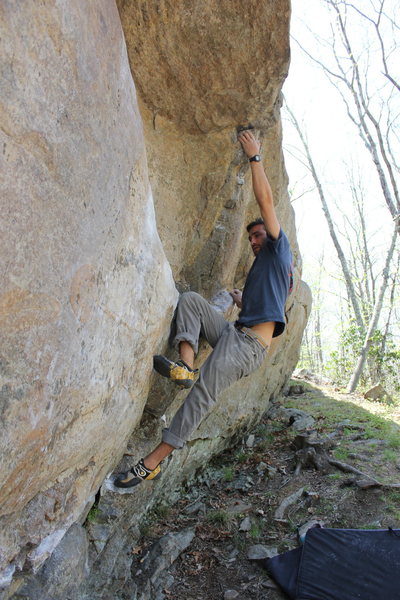 About to move off the pinch on Heaven (Roadside Direct)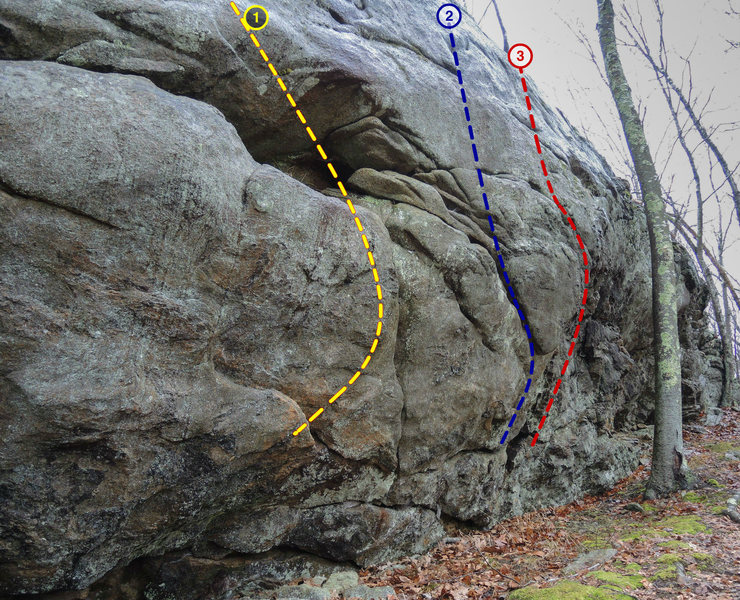 1. Dell's Lemonade 2. Voyagers 3. Car Wash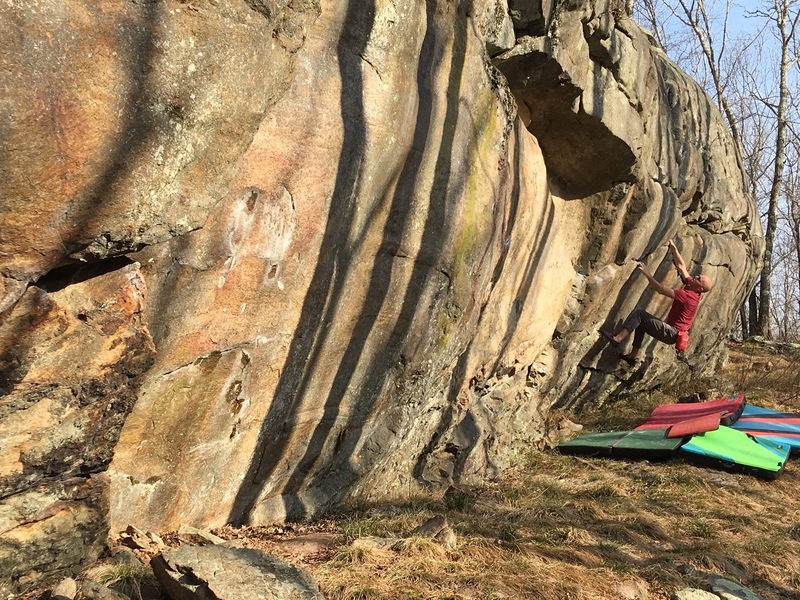 Tricycle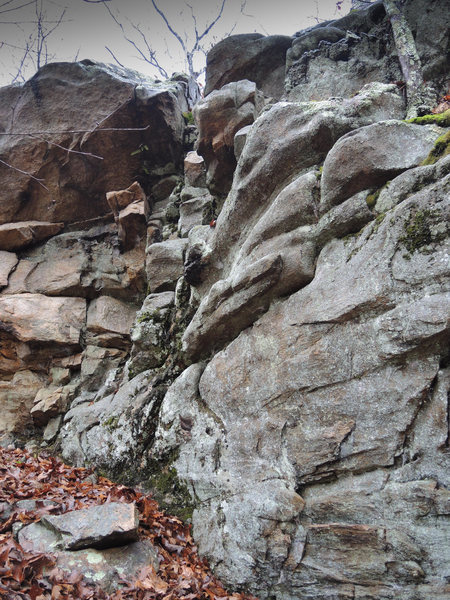 At the end.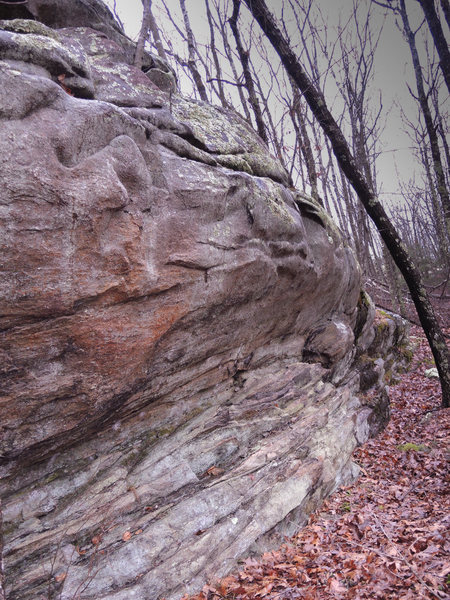 A little bit further down.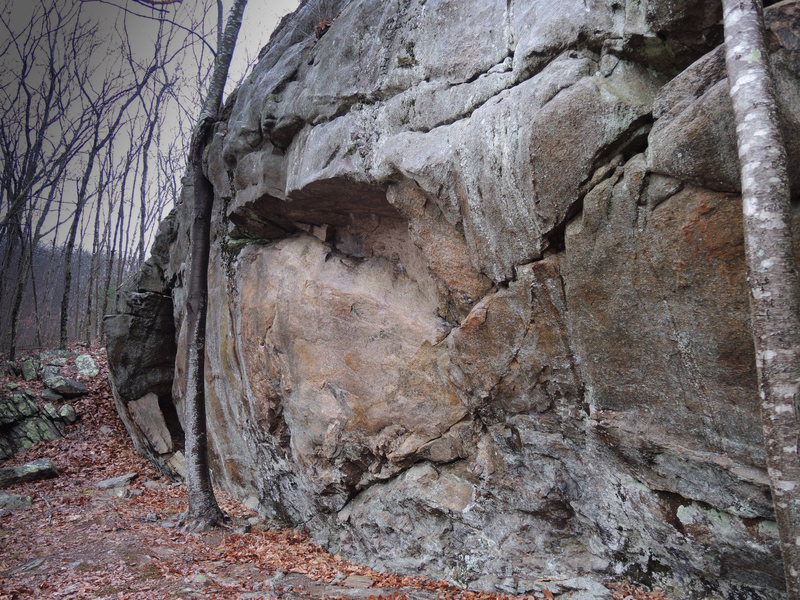 Looking back at the entrance near the trailhead.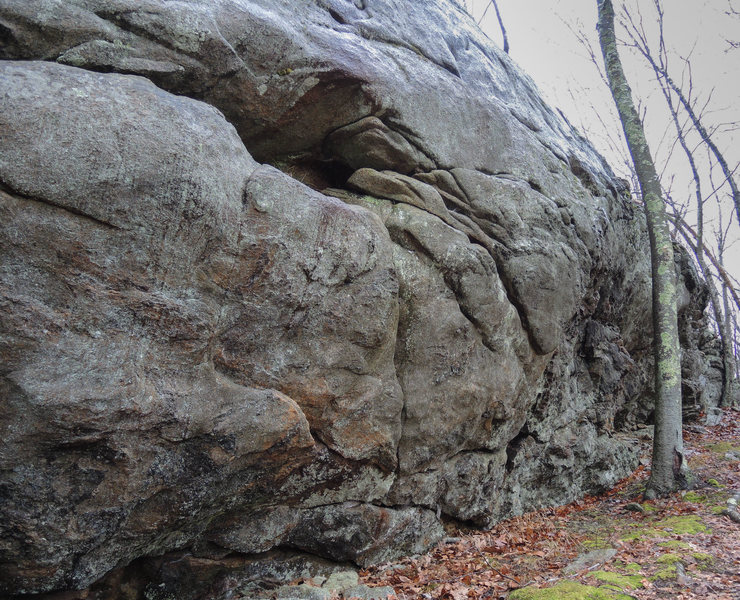 First View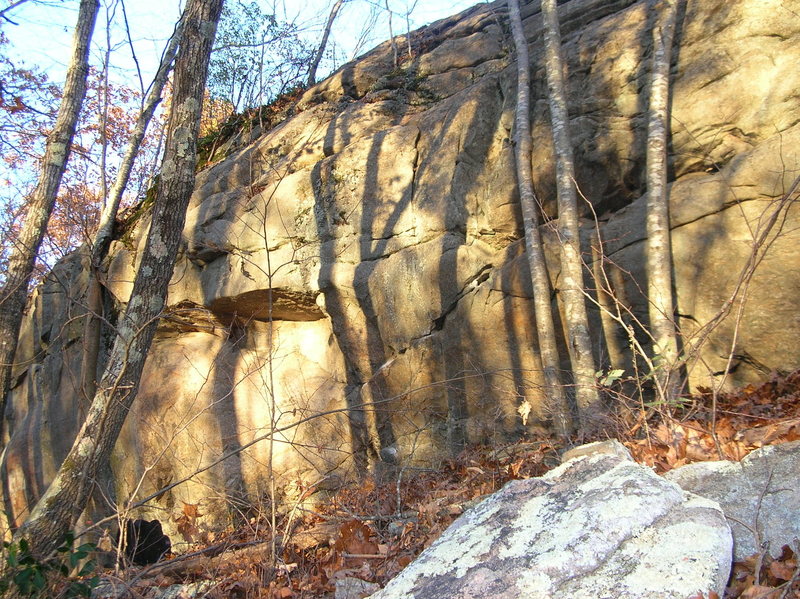 Roadside Wall at Mt. Tom.