The Wave
Colorado > Crested Butte > Skyland Boulders
Access Issue:
Open, with restrictions: Private Property
Details
The southern entrance to the boulders is through private property. Please enter from the north.
Description
Slabby and crimpy, great boulder in the woods. You'll easily see why it's called The Wave, with the large curl at the top of the boulder.
Getting There
Turn right at the Warmup Boulder off of the main path. This boulder is a few hundred feet straight up this path on the right, one of the only ones in this specific area.
Routes from Left to Right
Photos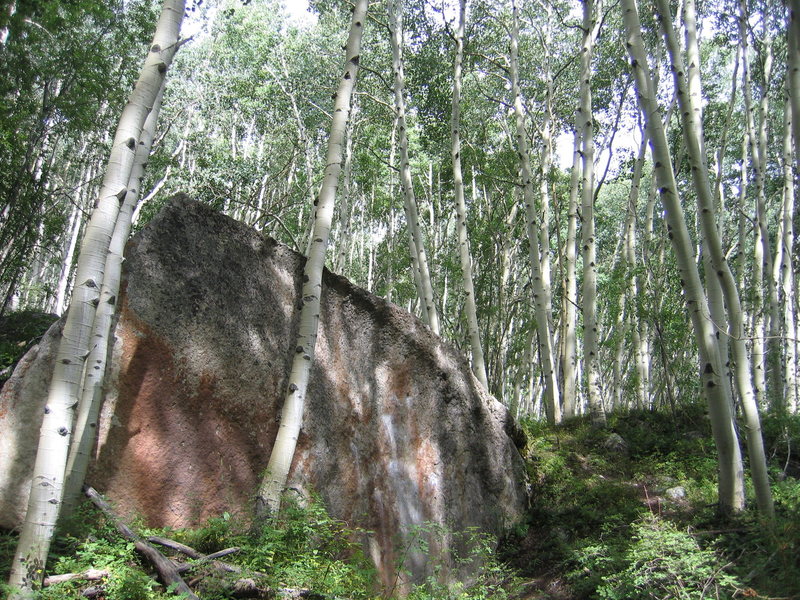 The Wave in the woods.