Short Wall
Wyoming > Vedauwoo
Description
Another Vedauwoo crag that is secluded yet has some classic lines of all types. Most of the routes here are short, sweet, and fat. Throw in a couple face routes and some FAs yet untouched (or probably done many times by Scarpelli) and you have plenty of fun for a day.
Getting There
Short Wall is located about 200 yards Northeast of Citadel Crag. Stay along the trail through a meadow or cut through an aspen grove to access the lower tier. The routes on the lower tier are on the southwest side of the crag. The upper tier can best be approached by scrambling up the east side.
Routes from Left to Right
Photos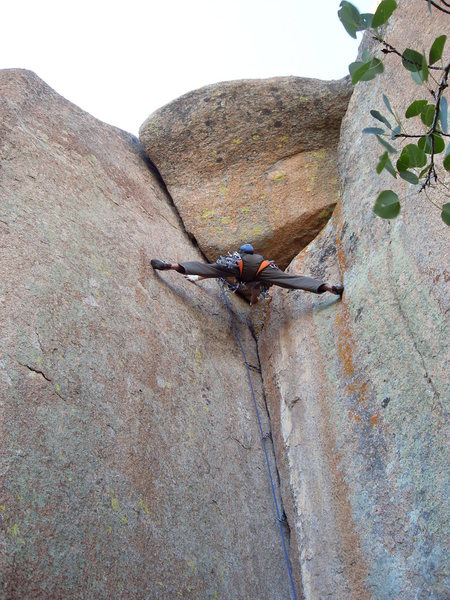 Stem it if you can!