Pioneer Point
Colorado > Gunnison > Black Canyon of… > Curecanti National Re…
Access Issue:
Seasonal Raptor Closures
Details
Description
Pioneer Point walls are on the North Rim across from the Curicante Needle. It is a popular tourist overlook with plenty of parking and bathrooms. There are a handful of routes there and room for plenty more. The rock is not like the black walls in the canyon proper where most of the climbing is, instead they are more like pink granite. For the most part all of the rock is very solid with some pockets of choss that are easily avoided. Walk down the ramp to the right of the main overlook and locate rap anchors just over the lip. 2 raps will get you to a ledge that access's the walls with the routes. The raps are a full 60 meters and no less.
Getting There
Head to the North Rim area from Gunnison and PP is about 1/2 way there on the left
Routes from Left to Right
Photos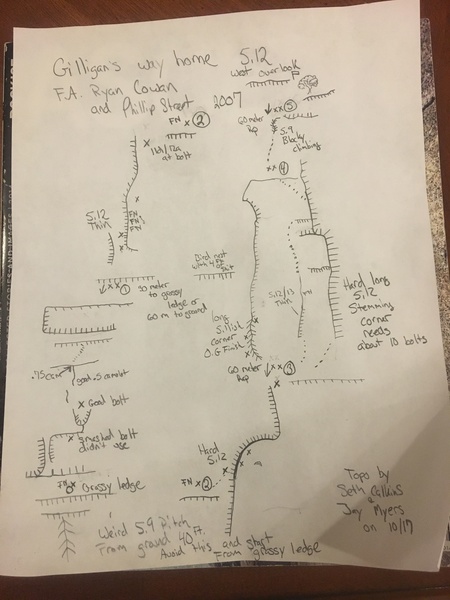 A topo.