Palisade Head
Rock Climbing
Routes in Palisade Head
A Feathery Tong T,TR

5.10d

6b+

21

VII+

21

E3 5b

A mind Forever Voyaging

A3+ PG13

A Sinner's Last Gift T

5.11d

7a

24

VIII

25

E5 6a

PG13
A Twister With Teeth T

5.9

5c

17

VI

17

HVS 5a

PG13
Aching Alms T

5.12b

7b

26

VIII+

26

E5 6b

Amphitrite [CURRENTLY CLOSED] T

5.12b

7b

26

VIII+

26

E5 6b

Arms Race T,TR

5.11c

6c+

24

VIII-

24

E4 6a

Avoidance 2x TR

5.9-

5c

17

VI

16

HVS 4c

Bluebells T,TR

5.9

5c

17

VI

17

HVS 5a

Bridges over Troubled Water T,TR

5.10b

6a+

19

VII-

19

E2 5b

Choice of a New Generation, The T,TR

5.11+

7a

24

VIII

24

E4 6a

Christmas Tree Crack T,TR

5.10a

6a

18

VI+

18

E1 5a

Danger High Voltage T

5.8

5b

16

VI-

15

HVS 4c

Don't bring a knife to a gun fight a.k.a. "Gun Fight" T

5.11b

6c

23

VIII-

23

E3 5c

Double Breasted Anchor T,TR

5.8

5b

16

VI-

15

HVS 4c

Driving in Duluth T

5.11-

6c

22

VIII-

22

E3 5c

R
Ecclesiastes T

5.12

7b+

27

VIII+

26

E6 6b

PG13
Echoes S

5.11c

6c+

24

VIII-

24

E4 6a

Ex Nihilo T,TR

5.10b

6a+

19

VII-

19

E2 5b

Faith T,TR

5.12b

7b

26

VIII+

26

E5 6b

Fall of Ascomycetes, The T

5.11b

6c

23

VIII-

23

E3 5c

Flight School T

5.10+

6b+

21

VII+

20

E3 5b

Fool's Progress, The S

5.12a/b

7b

26

VIII+

26

E5 6a

Gales of November, The T

5.13

8a

29

X-

30

E7 6c

Genetically Correct T

5.10a/b

6a+

19

VI+

19

E2 5b

Great Bird Chimney, The T

5.7

5a

15

V+

13

MVS 4b

Grunge Off (aka Goliath's Finger Crack) T,TR

5.9+

5c

17

VI

17

E1 5a

Happy Happy, Joy Joy S

5.13a

7c+

29

IX+

29

E6 6c

Hidden Agenda T

5.9

5c

17

VI

17

HVS 5a

Hidden Treasure T,TR

5.11b

6c

23

VIII-

23

E3 5c

I Could've Been a Contender T

5.8

5b

16

VI-

15

HVS 4c

Iron Maiden T,TR

5.10c

6b

20

VII

20

E2 5b

Jim's Crack T

5.10-

6a

18

VI+

18

E1 5a

PG13
Johnny Tsunami T,TR

5.12a

7a+

25

VIII+

25

E5 6a

PG13
Keystone T,TR

5.12-

7a+

25

VIII+

25

E5 6a

KGB T,TR

5.7

5a

15

V+

13

MVS 4b

Killing Me Softly T,TR

5.11b

6c

23

VIII-

23

E3 5c

Laceration Jam T

5.10b

6a+

19

VII-

19

E2 5b

R
Lapidarian T,TR

5.11b

6c

23

VIII-

23

E3 5c

Long Distance Commute T,TR

5.10a

6a

18

VI+

18

E1 5a

Lord of the flies (free) AKA: Comrades in Slings (aid) T

5.12b

7b

26

VIII+

26

E5 6b

PG13
Mabley's Traverse T

5.8+

5b

16

VI-

15

HVS 4c

PG13
Mack the Knife T,TR

5.10b

6a+

19

VII-

19

E2 5b

Mann Act T

5.11

6c+

23

VIII-

23

E4 5c

R
Metamorphosis, The T,TR

5.10b

6a+

19

VII-

19

E2 5b

Mr. Lean T,TR

5.11d

7a

24

VIII

25

E5 6a

Night Vision T

5.11c

6c+

24

VIII-

24

E4 6a

No Sugar, No Baby T,TR

5.9

5c

17

VI

17

HVS 5a

North Tower, South Face T,TR

5.10d

6b+

21

VII+

21

E3 5b

PG13
Northern Exposure (***CLOSED***) T,TR

5.12-

7a+

25

VIII+

25

E5 6a

Old Men in Tight Pants TR

5.10a

6a

18

VI+

18

E1 5a

Oz - (AKA The Road To Emerald City) T

5.12b

7b

26

VIII+

26

E5 6b

Palisaid T,TR

5.13a

7c+

29

IX+

29

E6 6c

Pamplemoose T,TR

5.12c

7b+

27

IX-

27

E6 6b

Phantom Corner T,TR

5.11+

7a

24

VIII

24

E4 6a

Phantom Crack T,TR

5.9

5c

17

VI

17

HVS 5a

Poseidon Adventure T

5.11d

7a

24

VIII

25

E5 6a

PG13
Praise the Many Seraphim T

5.8

5b

16

VI-

15

HVS 4c

Presents T

5.11a

6c

22

VII+

22

E3 5c

Pussyfoot T

5.9+

5c

17

VI

17

E1 5a

Queen of Venus T,TR

5.10b

6a+

19

VII-

19

E2 5b

Quetico Crack T,TR

5.8

5b

16

VI-

15

HVS 4c

Rapprochement T,TR

5.10b

6a+

19

VII-

19

E2 5b

Scars and Tripes Forever T,TR

5.10b

6a+

19

VII-

19

E2 5b

Smear Job T

5.10c

6b

20

VII

20

E2 5b

Smuggler's Cove T

5.13-

7c+

29

IX+

29

E7 6c

Socket Wrench T,TR

5.8

5b

16

VI-

15

HVS 4c

Soli Deo Gloria T,TR

5.12a

7a+

25

VIII+

25

E5 6a

Sound of One Hand Jamming, The T,TR

5.10d

6b+

21

VII+

21

E3 5b

Spruce Tips T,TR

5.12b

7b

26

VIII+

26

E5 6b

Squab T

5.7

5a

15

V+

13

MVS 4b

Sudden Impact TR

5.11d

7a

24

VIII

25

E5 6a

Sunday Excursion T

5.11+

7a

24

VIII

24

E4 6a

PG13
Sunny and Sheer T,TR

5.12a

7a+

25

VIII+

25

E5 6a

R
Superior Arete T,TR

5.12c

7b+

27

IX-

27

E6 6b

R
Superior Crack T,TR

5.9-

5c

17

VI

16

HVS 4c

Swimsuits and Harnesses T,TR

5.10a

6a

18

VI+

18

E1 5a

Swizzlestick Legs T,S

5.11c

6c+

24

VIII-

24

E4 6a

Urge to Mate T,TR

5.10

6b

20

VII-

19

E2 5b

Warrior's Last Dance On Earth TR

5.12a

7a+

25

VIII+

25

E5 6a

Water Babies T,TR

5.8

5b

16

VI-

15

HVS 4c

Wise Guys T,TR

5.12a

7a+

25

VIII+

25

E5 6a

Withering Heights T,TR

5.11a

6c

22

VII+

22

E3 5c

Yamadori [CURRENTLY CLOSED] T,TR

5.9+

5c

17

VI

17

E1 5a

Yellow Feather T

5.11c

6c+

24

VIII-

24

E4 6a
Access Issue:
Temporary Peregrine Falcon access restrictions
Details
For most current closures please see the park's Visitor Alert message here:
dnr.state.mn.us/state_parks…
When in doubt, you can inquire about the closures at the State Park Visitor Center (5702 Highway 61, Silver Bay), via email (tettegouche.statepark@state.mn.us), or by phone (218-353-8800).
Description
Palisade Head is the most serious and richest crag in Minnesota. With very few climbs easier than 5.8 and the bulk of climbs harder than 5.10, this is the place in Minnesota to hone your hardman skills. Between several off-width, hand and heinous finger cracks, crystal faces, or stunning arête's, there should be enough variety here to please almost anyone!

The Southern Ramparts are generally closed early in the season for Falcon nesting. Keep an eye out for posted closure signs and respect closures to avoid conflict with the Park.

Climbs in the Amphitheatre tend to be the most popular and crowded and are also most easily visited by tourists. Plenty of crack systems to be found along the entire top of the Head to build anchors. If you are not feeling confident, a pair of ascenders is a good idea.
Classic Climbing Routes
at Palisade Head
Mountain Project's determination of the classic, most popular, highest rated climbing routes in this area.
5.8
5b
16
VI-
15
HVS 4c
92
5.8
5b
16
VI-
15
HVS 4c
101
5.9-
5c
17
VI
16
HVS 4c
90
5.9
5c
17
VI
17
HVS 5a
125
5.9
5c
17
VI
17
HVS 5a
123
5.10b
6a+
19
VII-
19
E2 5b
74
5.10b
6a+
19
VII-
19
E2 5b
R
49
5.10b
6a+
19
VII-
19
E2 5b
77
●
Scars and Tripes Forever
5.10b
6a+
19
VII-
19
E2 5b
59
5.10b
6a+
19
VII-
19
E2 5b
96
5.10
6b
20
VII-
19
E2 5b
82
5.10d
6b+
21
VII+
21
E3 5b
56
5.11b
6c
23
VIII-
23
E3 5c
66
5.11b
6c
23
VIII-
23
E3 5c
64
●
Don't bring a knife to a gun fig…
5.11d
7a
24
VIII
25
E5 6a
PG13
60
Route Name
Location
Star Rating
Difficulty
Date

●

Quetico Crack

92

5.8

5b

16

VI-

15

HVS 4c

Trad, TR

●

Danger High Voltage

101

5.8

5b

16

VI-

15

HVS 4c

Trad

2 pitches

●

Superior Crack

90

5.9-

5c

17

VI

16

HVS 4c

Trad, TR

●

Phantom Crack

125

5.9

5c

17

VI

17

HVS 5a

Trad, TR

●

Bluebells

123

5.9

5c

17

VI

17

HVS 5a

Trad, TR

●

Mack the Knife

74

5.10b

6a+

19

VII-

19

E2 5b

Trad, TR

●

Laceration Jam

49

5.10b

6a+

19

VII-

19

E2 5b

R

Trad

3 pitches

●

Scars and Tripes Forever

77

5.10b

6a+

19

VII-

19

E2 5b

Trad, TR

●

Ex Nihilo

59

5.10b

6a+

19

VII-

19

E2 5b

Trad, TR

●

Rapprochement

96

5.10b

6a+

19

VII-

19

E2 5b

Trad, TR

●

Urge to Mate

82

5.10

6b

20

VII-

19

E2 5b

Trad, TR

●

A Feathery Tong

56

5.10d

6b+

21

VII+

21

E3 5b

Trad, TR

●

Hidden Treasure

66

5.11b

6c

23

VIII-

23

E3 5c

Trad, TR

●

Don't bring a knife to a gu…

64

5.11b

6c

23

VIII-

23

E3 5c

Trad

●

Poseidon Adventure

60

5.11d

7a

24

VIII

25

E5 6a

PG13

Trad

2 pitches
More Classic Climbs in Palisade Head »
Weather Averages
| | |
| --- | --- |
| High | Low |
| Precip | Days w Precip |
All Photos Within Palisade Head
Most Popular
·
Newest
·
Random
More About Palisade Head
Printer-Friendly
What's New
Guidebooks (5)
Featured Guidebooks: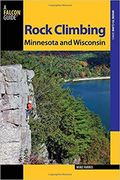 ---