Winter Wall
Rock Climbing
Description
Right of the Cyclops Area, another south facing wall of the bluff. This area is facing the sun and climbable on warm/dry winter days. Aptly named as the Winter Wall.
Getting There
Follow the main trail up to where it T's. When you see the wall, look for the obvious thin crack which is BarnBurner. This is the right end of the Winter Wall. This area extends about 250' feet west (left) to the scree pile.
Winter Wall at October sunrise. Oct. 2010.
Classic Climbing Routes
at Winter Wall
Mountain Project's determination of the classic, most popular, highest rated climbing routes in this area.
More Classic Climbs in Winter Wall »
Weather Averages
| | |
| --- | --- |
| High | Low |
| Precip | Days w Precip |
All Photos Within Winter Wall
Most Popular
·
Newest
·
Random
More About Winter Wall
Printer-Friendly
What's New
Guidebooks (5)
Featured Guidebooks: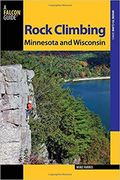 ---